Business in Sales Management
Department of Marketing and International Business
Higher Diploma in Business in Sales Management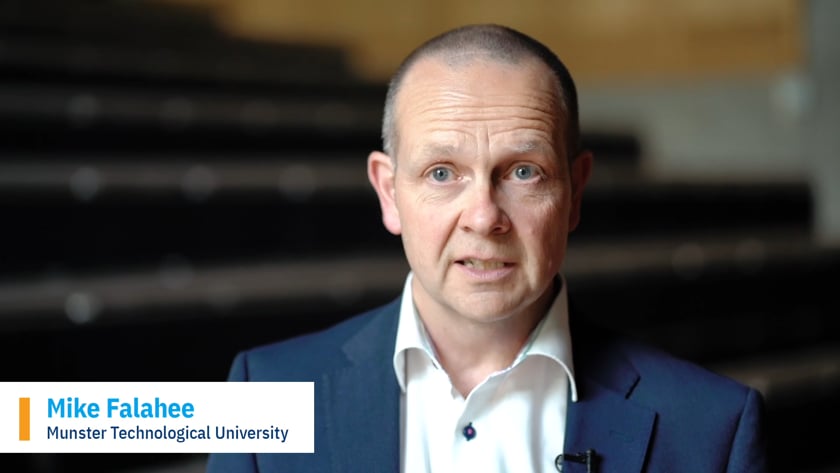 Why Choose This Programme?
This programme serves two purposes; to enhance the critical thinking abilities, understanding of business and personal development avenues for the candidate, and also contributing value to the organisation of the participant through an injection of new ideas and more strategic thinking.
The programme is focused on facilitating the development of the individual and the organisation.
This part-time one-year Level 8 degree 60 credit programme is aimed at those working in or aspiring to sales management roles, that have a foundation of experience in a sales environment.
Using innovative delivery teaching approaches, the programme is a flexible undertaking for those with busy lifestyles. Incorporating online delivery that is supported by traditional residential classroom delivery, participants will have the opportunity to mix with their peers while also developing their knowledge in their own time.
An innovative industry based Applied Project is undertaken which adds real value to the practitioner and their work environment, while a flexible Seminar Series provides substantial networking exposure. The programme has a constant practical real-world focus, and lecturers will have extensive experience in a sales environment.
(September to December)
5 Saturdays – 9.00am to 6.00pm
12 Wednesdays – 6.30pm to 9.30pm
(January to June)
2 evenings per week (Mon and Wed) – 6.00pm to 10.00pm – 15 weeks
6 Saturdays – 9.00am to 6.00pm
Project activity commences in January with submission mid-August
For detailed module information, please click the button below …
Patrick Kiely
Sales Team Lead in Zevas Communications
Elaine Hanafin
Global Commercial Operations, Program Manager in Cloudera